What is Plantar Fasciitis?

The first signs if you suffer pain from Plantar Fasciitis is often described as "A sharp pain that hits when first standing from lying down or sitting position. A stone bruise type pain or arch pain or burning arches may also accompany this condition. This pain seems to get better as you warm up or walk it out, but remains as a dull ache when standing for long periods. Pain usually returns in the morning or following rest".
What are Plantar Fasciitis Orthotics?
Plantar fasciitis insoles and similar shoe inserts for plantar fasciitis are specially designed to relieve pain in the feet using a number of features like arch support, a deep heel cup, full length orthotic support, roomy big toe area, extra support on both sides of the feet and cushioning poron pads.
Orthotic inserts alone aren't enough either if you are suffering pain and it is important to get the correctly fitted sports shoes, work whether you have flat feet, high arches, fallen arches.
Best insoles for Plantar Fasciitis & Heel Pain
Docpods are a trusted brand designed by Australian podiatrists that many customers buy when looking for immediate relief using Plantar Fasciitis Orthotic Insoles.
Give your feet the support they need to fix plantar fasciitis with orthotics
Orthotics for Flat Feet

Our insoles help treat plantar fasciitis, fallen or collapsed arches by supporting flat feet to provide stability which also reduces pain.

Orthotics for High Arches

Our Orthotics will help with comfort in the heel, forefoot & general alignment by supporting the calcaneal inclination angle.

Rolling in / Over Pronation

Our arch supports help the normal pronation function of the foot and reduce excessive force placed on the arches leading to pain.

Rolling out / Supination

Our insoles help support rolling out feet with arch supports on the outside edge of the foot.
Podiatrist Review: How Orthotics Help Plantar Fasciitis
Our orthotics are designed to reduce all types of foot pain
Plantar Fasciitis
Including Plantar Fasciitis, heel pain, heel spurs and ball of foot pain. When our feet over pronate excessive strain is placed on the plantar fascia can lead to plantar fasciitis. Plantar fascia pain is often felt as pain in the morning in the arch or the heel. Orthotic treatment helps to support the arches and limit strain on the plantar fascia.
Knee Pain
Help reduce the nagging, burning pain (Chondromolacia Patella) underneath or on the inside of the knee cap.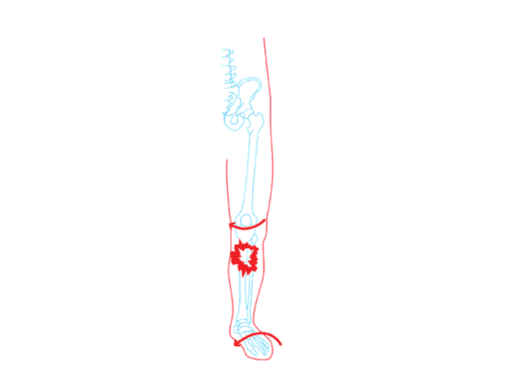 Shin Pain
Help treat shin splints and bursting or throbbing pain during activity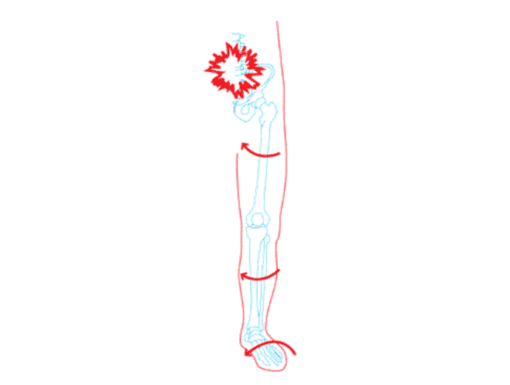 Lower Back / Hip Pain
Control excessive pronation and help to maintain an effective back posture 
100'000's of customers love Docpods
5/5 Stars

"Excellent relief from heel pain in my golf shoes, now i am using them in my work shoes also. very happy with the second purchase. thanks." Tony J.

They work!

"After 12 months of expensive medical appointments and discomfort for a hip problem, i decided to try docpods. I feel much better now on my feet. Think outside the square… your feet carry your weight and any problems there may intensify alignment problems and pain further up your body."

P Jones.

Pain Free

"Finally – no more pain after 5k's of running. Very happy even after day 5 of wearing them. For anyone else buying – just make sure your shoes have removable insoles so you can replace with the docpods ones."

Sarah M